Laser Skin Resurfacing
Ablative resurfacing refers to one of three procedures: Dermabrasion, Chemical Peel, or Laser Resurfacing. All three procedures attempt to achieve the same goal— a more youthful appearance and enhanced skin tone of the face, neck, chest, or extremities. Resurfacing can be done for the fine wrinkles that appear with aging, smoking, or familial inheritance. It is also extremely successful to correct skin changes caused by acne and darkened spots from sun exposure.
Laser Skin Resurfacing Before & After Photos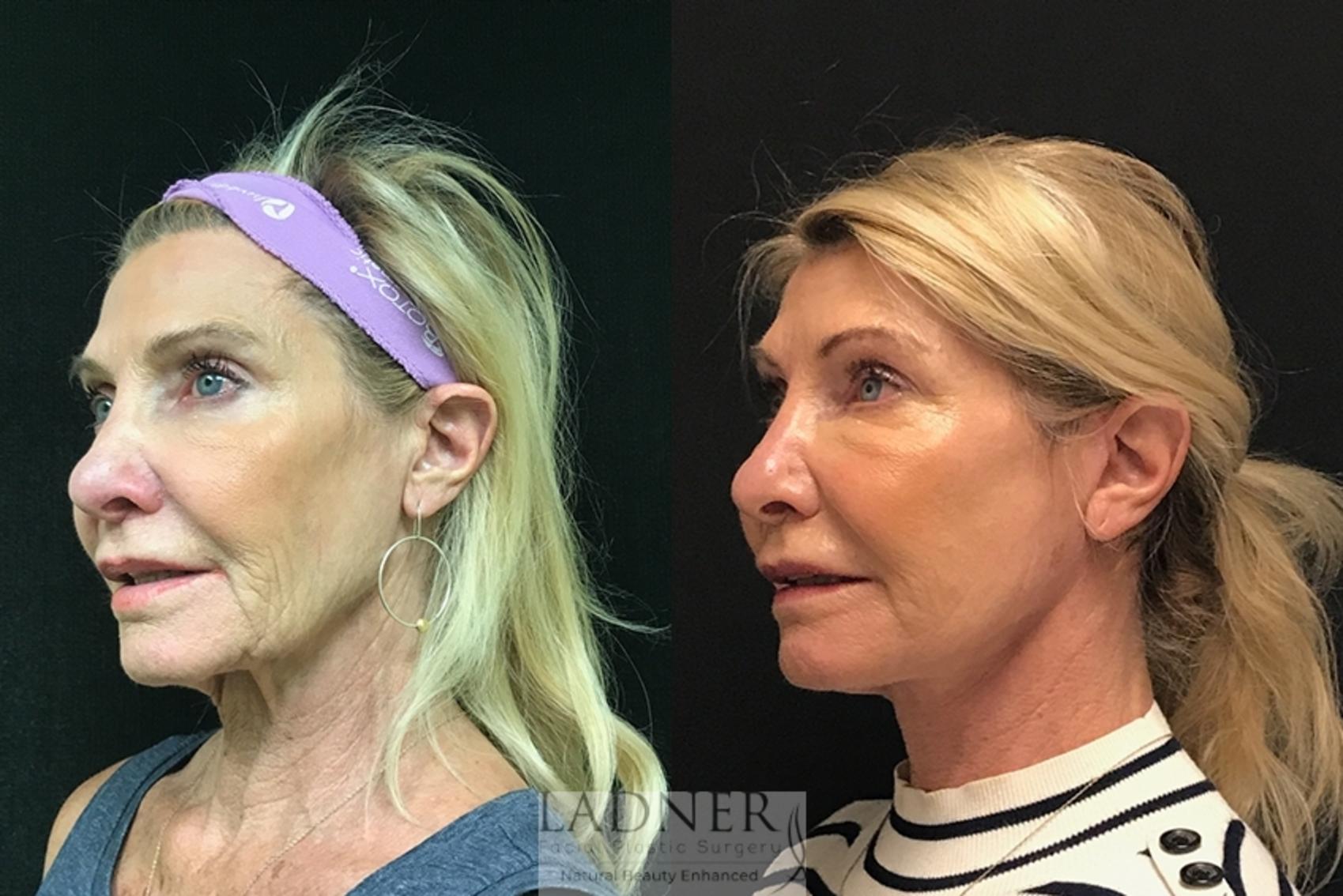 Before and 4 months after
Case #32
This patient desired a more defined neckline with improved skin texture. Photos reveal before and four months after a neck lift and perioral Co2 laser resurfacing.
Keep in mind that each patient is unique and your results may vary.
View Photo Gallery
Request My Consultation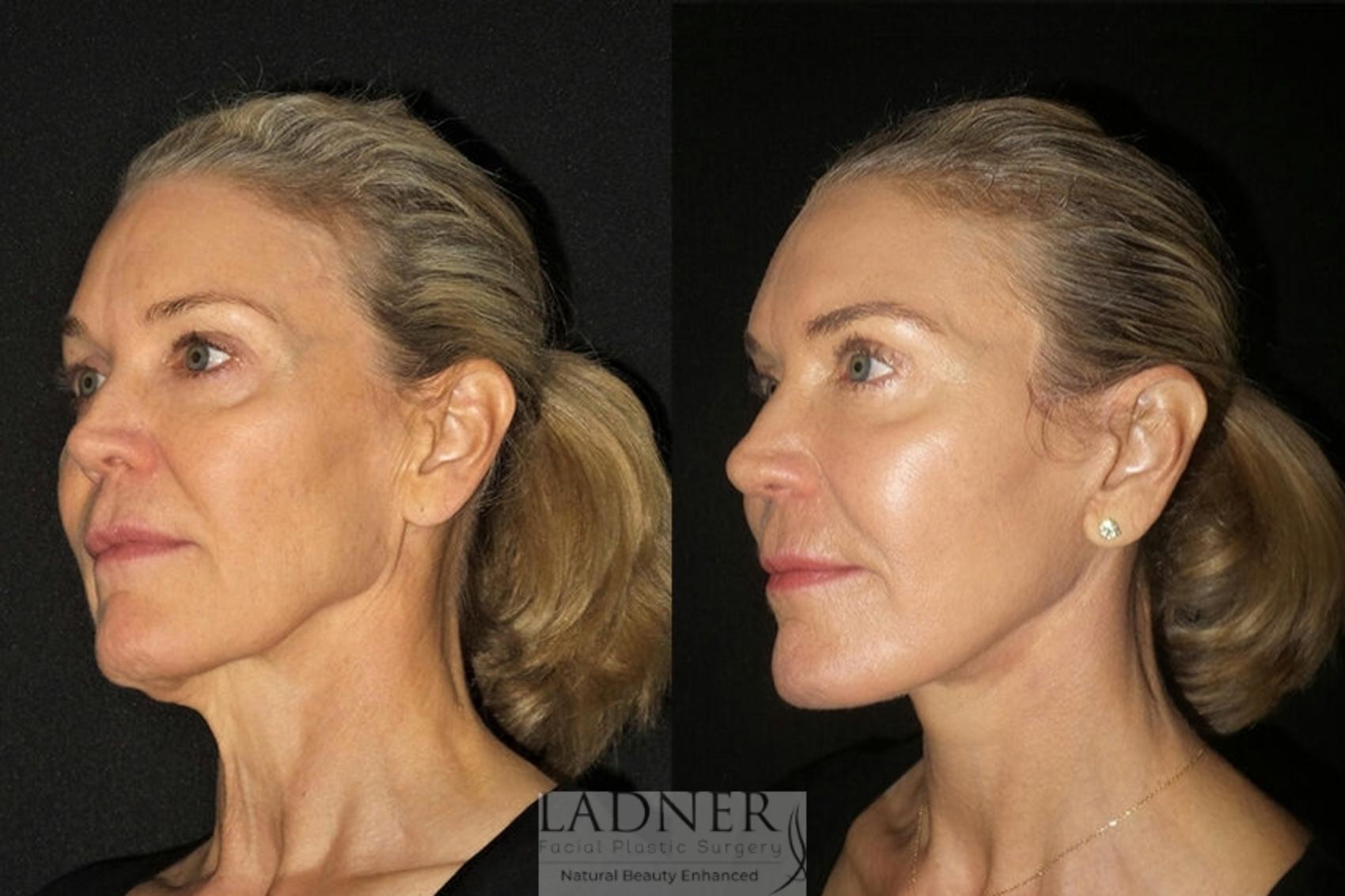 Before and 6 months after
Case #26
Before and six months following a facelift, perioral Co2 laser resurfacing, and upper and lower blepharoplasty. This patient was concerned about neck bands and looking tired. Our patient wanted a more youthful look. She could not be happier with her results and Dr. Ladner!
Read More
Keep in mind that each patient is unique and your results may vary.
View Photo Gallery
Request My Consultation
What to Expect During Laser Skin Resurfacing
At least 2 weeks prior to the procedure patients will be asked to begin two topical medications (hydroquinone and tretinoin) to enhance the results. All patients on accutane, will need to be off this medication for at least 6 months prior to the procedure. This procedure usually takes 30 minutes to 1 hour. Depending on the modality used, the procedure can be done with conscious sedation or general anesthesia and together with Dr. Ladner, the appropriate anesthetic plan will be determined.
Laser Skin Resurfacing Recovery
In order to achieve long lasting results, the deeper layers of the skin must be addressed since the skin regenerates or re-epithelializes in approximately 7 days. During this time, you will be instructed on how to care for your healing skin. Antibiotics and anti-virals will be provided to minimize the chance of infection. The skin may appear pink for 3-6 weeks after the procedure, and protection from the sun is imperative during this time for optimal results. Makeup can be worn within a couple of weeks to camouflage the healing skin.
Meet With Dr. Ladner
To learn more about Laser Skin Resurfacing, you can request a consultation to meet with Dr. Ladner or call our office at  (303) 253-7686 to schedule an appointment.
A Reputation Built on Results
I spent a great deal of time researching physicians and options prior to selecting Dr. Ladner. I was...
It has officially been one year since my rhinoplasty and I am very satisfied with my results and experience...
Dr Lander did my closed rhinoplasty 1 year ago. I always wanted a nose job but was scared I would look...
Staff is personable and friendly. My nose looks exactly what I wanted it to look like. U had close Rhinoplasty...
Back to Top