Laser Skin Resurfacing
Ablative resurfacing refers to a variety of procedures including dermabrasion, chemical peels, and laser skin resurfacing. At Ladner Facial Plastic Surgery in Denver, we offer patients from Greenwood Village, Parker, Castle Rock, Colorado Springs, and other areas these procedures to achieve the same goal— a more youthful appearance and enhanced skin tone of the face, neck, chest, or extremities. Resurfacing can be done for the fine wrinkles that appear with aging, smoking, or familial inheritance. It is also extremely successful to correct skin changes caused by acne and darkened spots from sun exposure.
Laser Skin Resurfacing Before & After Photos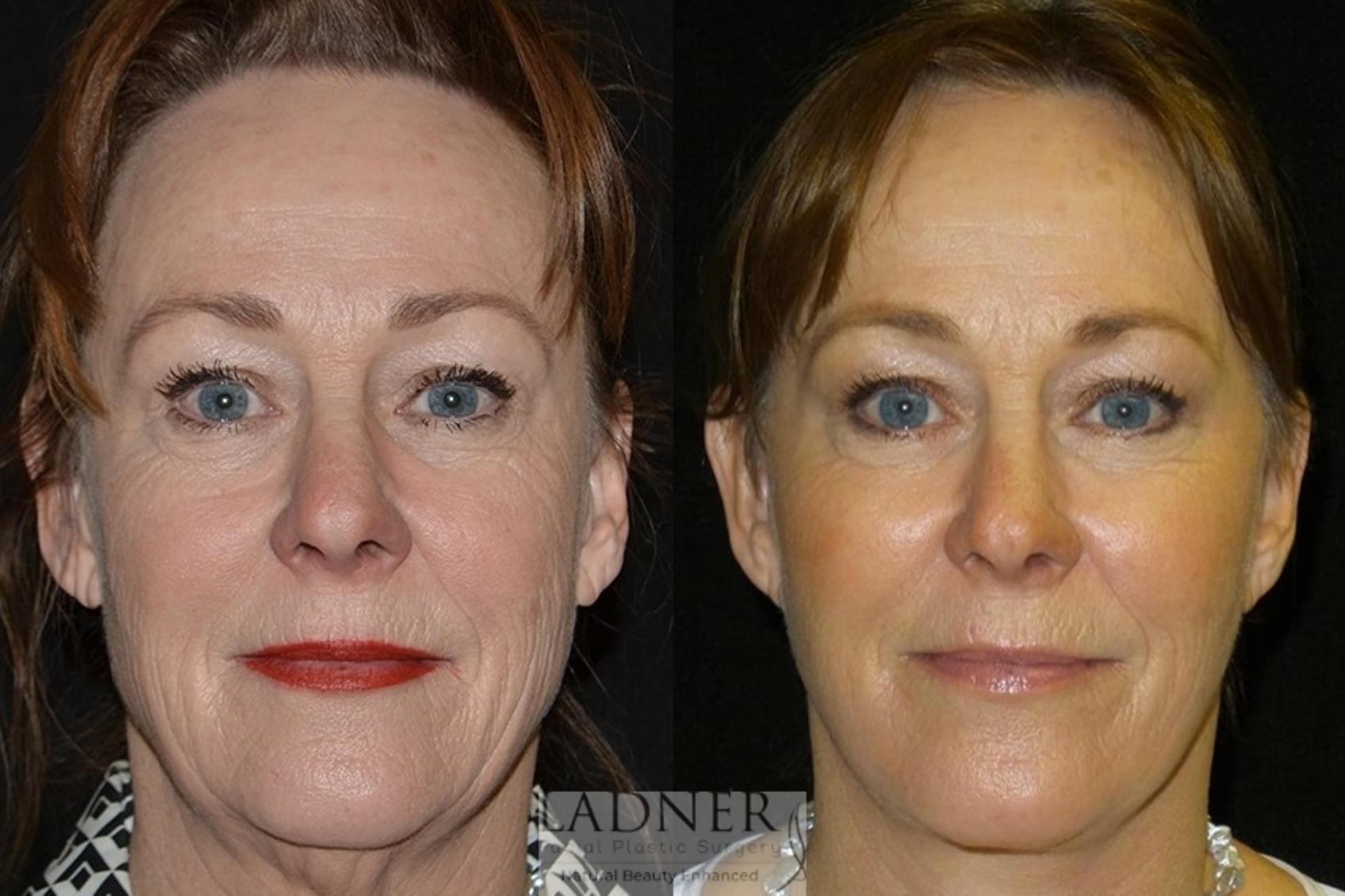 Before and 3 months after
What to Expect During Laser Skin Resurfacing
At least 2 weeks prior to the procedure, patients will be asked to begin two topical medications (hydroquinone and tretinoin) to enhance the results. All patients on Accutane will need to be off this medication for at least 6 months prior to the procedure. This procedure usually takes 30 minutes to 1 hour. Depending on the modality used, the procedure can be done with conscious sedation or general anesthesia. Dr. Ladner will recommend the appropriate anesthetic plan during your consultation.
Laser Skin Resurfacing Recovery
In order to achieve long-lasting results, the deeper layers of the skin must be addressed since the skin regenerates or re-epithelializes in approximately 7 days. During this time, you will be instructed on how to care for your healing skin. Antibiotics and anti-virals will be provided to minimize the chance of infection. The skin may appear pink for 3 to 6 weeks after the procedure, and protection from the sun is imperative during this time for optimal results. Makeup can be worn within a couple of weeks to camouflage the healing skin.
Meet With Dr. Ladner
To learn more about laser skin resurfacing, you can request a consultation to meet with Dr. Ladner or call our office at (303) 253-7686 to schedule an appointment.
A Reputation Built on Results
Dr. Ladner and his team are amazing!! I have had the most comfortable and successful post op rhinoplasty...
I underwent a rhinoplasty in December 2022. This is something I wanted for a decade but was too nervous,...
Mary was amazing — been struggling with smoker lines around my mouth and she made me look exactly how...
I'm unbelievably grateful for Dr. Ladner and everyone in the office. I got a rhinoplasty done in 2021...
Back to Top