Submental Liposuction
If you're bothered by a double chin or want a more defined jawline, you may be a candidate for submental liposuction in Denver, CO. The procedure effectively removes excess fat deposits, giving our patients from Greenwood Village, Colorado Springs, Parker, Castle Rock, and surrounding areas more youthful and streamlined neck and chin contours. 
Submental Liposuction Before & After Photos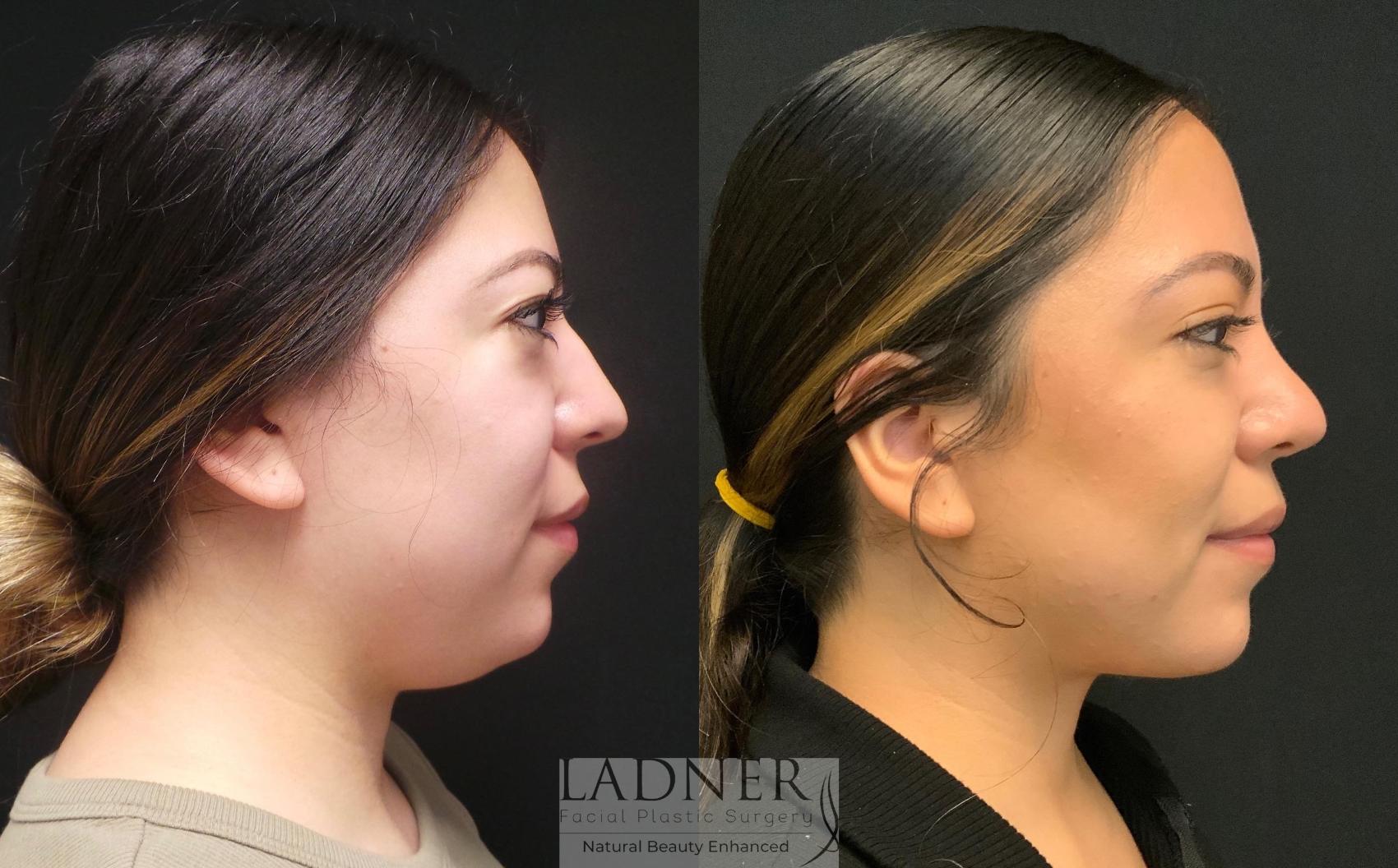 After: Submental Liposuction
Submental Liposuction
This pretty young woman consulted with Dr. Ladner wanting a more contoured neck line. Photos reveal before and three months after submental liposuction.
View Photo Gallery
Request My Consultation
Keep in mind that each patient is unique and your results may vary.
What Is Submental Liposuction?
Submental liposuction reduces fat from the area below the chin (called the submental area). Excess fat in this area contributes to the appearance of a double chin and obscures the contour between the neck and the chin. Many patients who seek the procedure have tried diet and exercise but have been unable to effectively eliminate the stubborn submental fat.
How Is Submental Liposuction Performed?
Dr. Ladner will begin by strategically placing small incisions to minimize visible scarring. He then inserts a thin tube called a cannula to suction away the excess fat, maneuvering it beneath the skin to target specific areas and sculpt the desired contour. The procedure typically takes about an hour, depending on the amount of fat being removed.
What To Expect During Recovery From Submental Liposuction
After submental liposuction, you can expect some swelling, bruising, and tenderness in the treated area. You may need to wear a compression garment to support the healing process and reduce swelling. After the procedure, most patients feel well enough to resume normal activities within about a week. You'll begin to notice results as the swelling subsides, but the full effects may take several months to become apparent.
Meet With Dr. Ladner
Women and men looking for the best submental liposuction specialist in Denver often choose Dr. Ladner. You can request a consultation to meet with him personally or call our office at (303) 253-7686 to schedule an appointment.
Back to Top