Brow Lift & Forehead Lift
A furrowed brow and horizontal forehead wrinkles can create the impression that you're always upset or exhausted even when you feel rested and content. Dr. Keith Ladner, a double board-certified plastic surgeon, uses advanced minimally invasive techniques to perform brow lift surgery in Denver, CO. Also called a forehead lift, the procedure restores a youthful, refreshed appearance for patients from Colorado Springs, Parker, Castle Rock, Greenwood Village, and surrounding areas.
Brow Lift / Forehead Lift Before & After Photos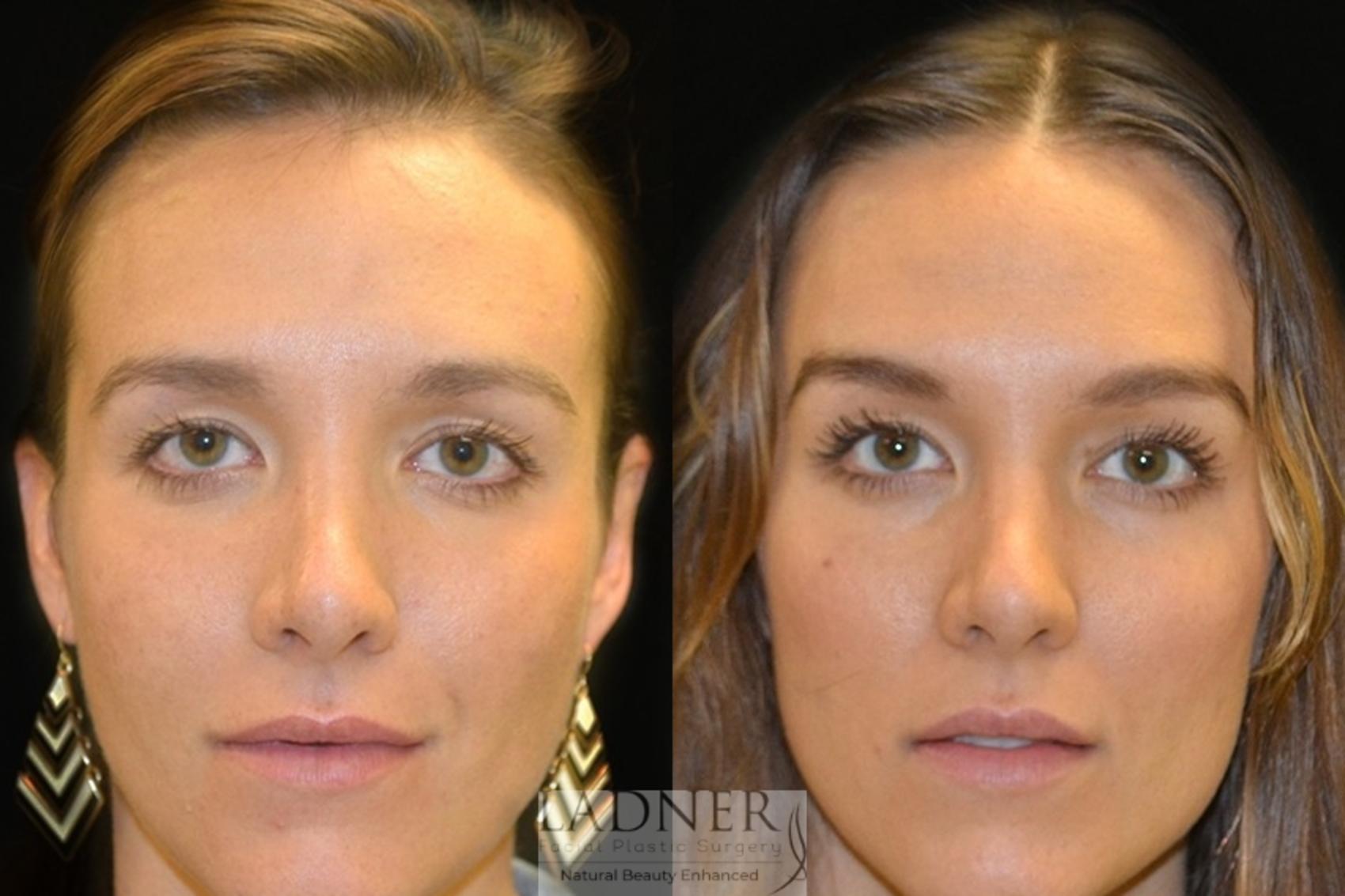 Before and 6 months after
After: Endoscopic Temporal Brow Lift
Who Are Good Candidates for a Brow Lift?
If you're often asked if something's bothering you even when you feel fine, your appearance may be sending a misleading message. Women and men who believe forehead wrinkles and vertical "worry lines" between the eyes make them look exhausted, angry, or upset can benefit from brow lift surgery.
Good candidates for the procedure are usually concerned about:
Sagging brows that create a grumpy appearance
Deep horizontal creases across the forehead
Frown lines or furrows between the eyebrows or across the top of the nose
Excess skin or fatty tissue hanging over your eyes
Can a Brow Lift Be Combined With Other Procedures?
In some cases, Dr. Ladner may recommend combining a brow lift with other facial rejuvenation procedures for enhanced results. Options often include one or more of the following:
How Is a Brow Lift Performed?
As a facial plastic surgery specialist, Dr. Ladner has extensive training in multiple brow lift techniques and can tailor the procedure to the shape of your forehead and the position of your hairline. A minimally invasive technique called an endoscopic brow lift involves making small, discreet incisions along the hairline. Dr. Ladner then inserts an endoscope—a small, thin camera—and repositions the tissue and muscle that create the furrowed appearance between the eyes before closing the incisions.
While an endoscopic brow lift is usually the preferred technique, Dr. Ladner may recommend another type of brow lift. The options include:
Coronal brow lift: A traditional brow lift involves making an incision in the hairline that extends from near one ear to the other ear. Dr. Ladner uses the access provided by this technique to elevate the underlying tissues from above.
Lateral brow lift: Dr. Ladner may recommend this procedure for patients who need a less extensive brow lift. Also called a temporal brow lift, the technique addresses the outer third of the eyebrows rather than the full brow area. This is often the area to initially sag and a lateral brow lift may be combined with upper eyelid surgery.
A Reputation Built on Results
Mary was amazing — been struggling with smoker lines around my mouth and she made me look exactly how...
I'm unbelievably grateful for Dr. Ladner and everyone in the office. I got a rhinoplasty done in 2021...
Dr. Ladner performed my rhinoplasty and endoscopic brow lift 4 months ago, and I am so happy with my...
Dr Ladner is an awesome surgeon! I have had a deviated septum for as long as I can remember, resulting...
What to Expect During Recovery From a Brow Lift
The downtime following an endoscopic brow lift is minimal, with most patients returning to work or their other normal daily activities within a week of the operation. You may experience some headaches Dr. Ladner recommends managing with over-the-counter or prescription pain medications. Minimal swelling and bruising are normal. Patients return to the office within 10 days to have their sutures removed.
Meet With Dr. Ladner
Women and men looking for the best brow lift specialist in Denver often choose Dr. Ladner. You can request a consultation to meet with him personally or call our office at (303) 253-7686 to schedule an appointment.
Back to Top