Your eyes are considered the windows to your soul, and unfortunately, they're one of the first areas to show signs of aging. Sagging eyelids, dark under-eye circles, and puffiness under the eyes can give you a fatigued and tired appearance.
Blepharoplasty (eyelid surgery) can rejuvenate tired eyes by improving puffiness, under-eye circles, tear troughs, and lax upper and lower eyelids. But many people are worried about scarring.
Tips for the Best Blepharoplasty Scars
Many people who consider blepharoplasty are often concerned about post-surgical scarring. A skilled facial plastic surgeon like Dr. Ladner will make precise, careful incisions in the natural folds of the upper eyelids, inside the lower eyelid, or at the lower lash line to conceal the appearance of scars. These scars are nearly imperceptible, even if you know to look for them.
Here are a few tips for ensuring you achieve the best results and faintest scars possible:
Choose a Board-Certified Facial Plastic Surgeon
The plastic surgeon's skill is a key component to achieving inconspicuous scars. When selecting your plastic surgeon, it's important to choose someone who specializes in facial plastic surgery. They should be certified by either the American Board of Facial Plastic and Reconstructive Surgery or the American Board of Otolaryngology-Head and Neck Surgery—it's even better if they are certified by both boards, as Dr. Ladner is. This certification ensures that the surgeon is highly skilled, trained in advanced facial surgical techniques, and can handle any unexpected complications.
Avoid Touching Your Eyes
This might sound like obvious advice, but one of the best things you can do for your eyes after a cosmetic procedure is to avoid rubbing and touching them. Constantly touching or rubbing your eyelids can put pressure on them and reopen your incisions—not to mention introducing potential bacteria that can lead to infection. If you tend to rub your eyes a lot, train yourself not to before your surgery.
Follow Post-Care Instructions
Your plastic surgeon will advise you on how to care for your eyes after your procedure. You should carefully follow all recommendations, such as applying ice to the site and sleeping with your head elevated. You should also make sure to clean your incisions with a sterile pad to avoid infection and promote healing.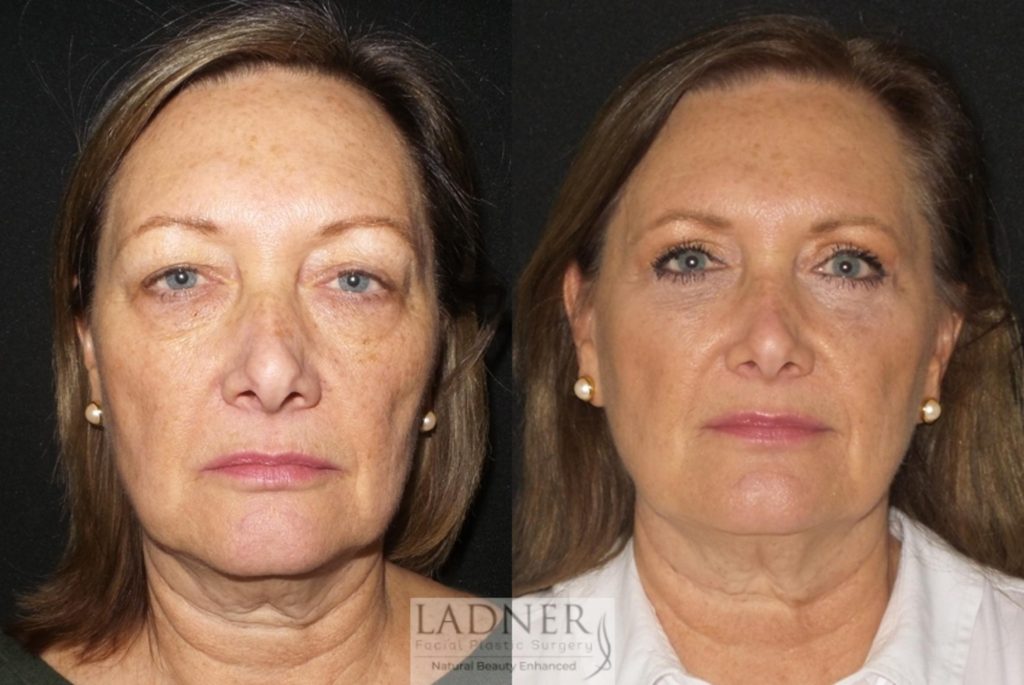 Use a Scar-Reducing Cream
After your incisions have healed fully, applying a silicone-based scar cream can improve the appearance of your scars. Your plastic surgeon can advise you on scar creams or tapes to use based on your needs. You can also use creams or oils containing vitamin E to support wound healing and minimize the appearance of scars—just be careful not to get it in your eye.
Protect Your Skin From the Sun
You should be using sunscreen as part of your daily skincare routine, especially after a cosmetic procedure. The UV rays from the sun can impact your scars during the healing process and cause discoloration. Once your incisions have healed, apply sunscreen to any exposed skin before going outdoors. For your eye safety, choose sunscreens with physical, mineral-based sun blockers like zinc oxide or titanium dioxide rather than chemical-based sunscreens.
You should also invest in sun protective gear such as a sun hat, sunshade, and sunglasses. Protecting your incisions from the sun's rays can result in softer and flatter scars.
Avoid Smoking and Alcohol Consumption
Consuming tobacco products and alcohol can have a drying effect on the skin as well as slow the healing process. When your skin is healing from an injury, it requires hydration and ample blood supply. Smoking restricts blood flow, which is needed to heal your incisions.
Your plastic surgeon may advise you to refrain from smoking for at least 2 weeks before and after the procedure. Learn more about how smoking impedes postoperative recovery from the American Society of Plastic Surgeons.
Healing from blepharoplasty can be challenging, but it's important to follow all aftercare instructions from your plastic surgeon. Men and women who come to Ladner Facial Plastic Surgery for eyelid surgery are usually thrilled with their results, and you can see why in our patients' before and after pictures. You can also learn what to look for in eyelid surgery before and after photos in this post. If you want to see how blepharoplasty can rejuvenate your eyes, request a consultation or call us at (303) 253-7686 to schedule an appointment.